Back to Blog
ALM / Performance Center 12 – ALM Web Client
Posted on Sep, 2014 by Admin
The new ALM Web Client introduced in version 12 is built on "HTML5/JavaScript" technology and was leveraged to redesign the Requirements and Defects Management modules. This client is available for all HP ALM installations including all Performance Center installations.
Cross Browser / Operating Systems
It is now possible to access these modules using Chrome, Firefox, Safari as well as Internet Explorer ( 7,8,9, and 10). This opens the door for Linux and Mac users, plus gives Windows users an alternative if unsupported IE versions are not an option.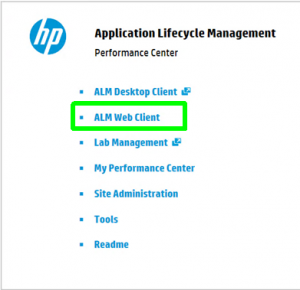 Why use the ALM Web Client
The new web client only supports the Requirements Module and the Defects module so far but the future looks bright. Some of the main reasons to rejoice?
No client components to download or install
Administrative privileges no longer required
Client loads quicker
Side by side simultaneous support for ALM Desktop Client (shares same database – refresh shows data updates in both)
Full Locking capabilities to maintain data integrity
When not to use the ALM Web Client
Currently the ALM Web Client does not support versioned projects. If you have projects that are both versioned and non versioned, only the non versioned projects will be available.
New Features
An enhanced rich text editor with Word-like interface
Provides a simple and intuitive interface to log defects
The ability to tag, sort, and filter entities
Easy navigation with breadcrumb navigation
Author Mode
Document – Centric viewing mode
List of requirements for easy editing
Better overall perspective of requirement structure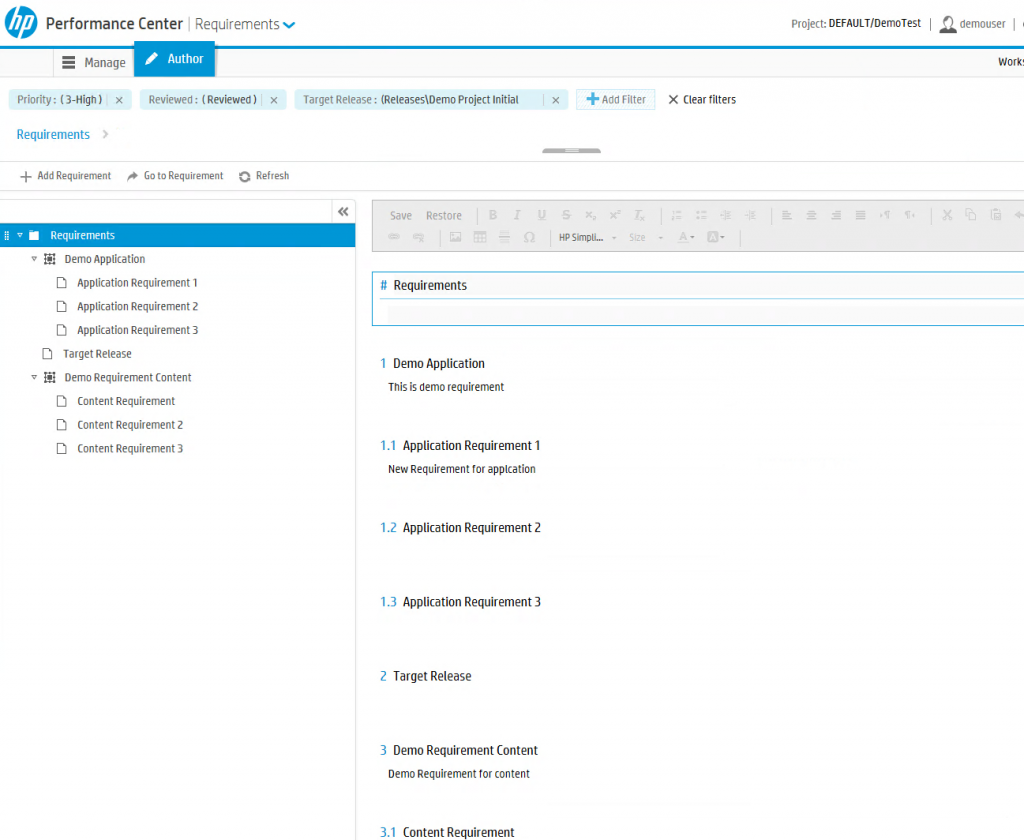 Category View
Dynamic hierarchical structure based on Virtual Folders
Virtual Folders based on defined fields
Allows flexibility in manipulating views
Updated on the fly by selecting category fields
More flexibility in organizing data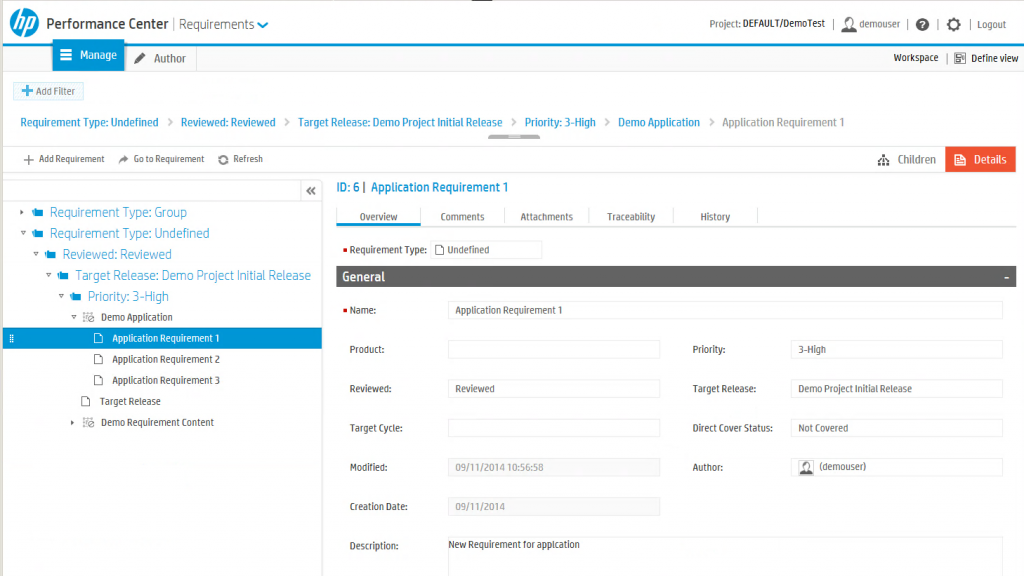 Web Client Customization
Set requirement type characteristics
Set field attributes
Design and manage forms
Work with business rules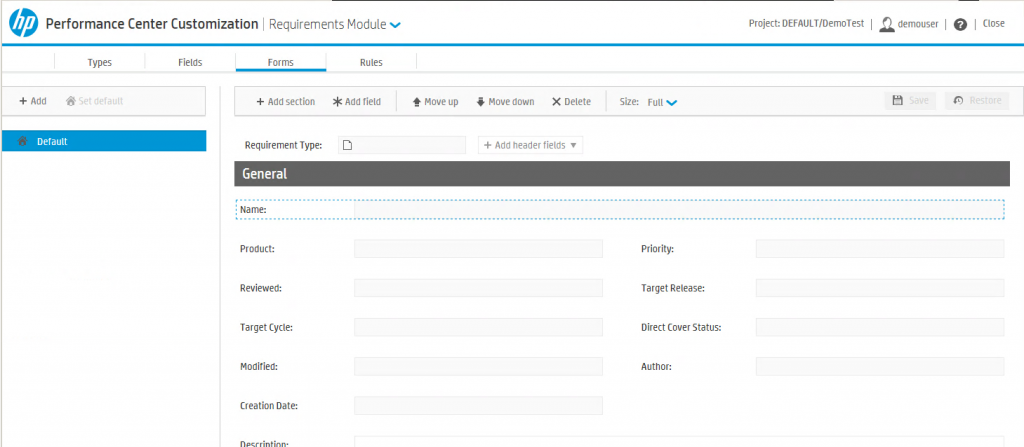 Who Should use the ALM Web Client
Business Analyst
Functional Architects
Project Managers
Project Owners
Developers
Exploratory Testers (typically not linking defects to actual tests – does not support Test Plan or Test Lab)
Administrators
Requirements Module
The requirement module has both a hierarchical view and a flat view available. These can be switched at any time without modifying any of the structures using the Define View tab.
Managing the Workspace view with filters helps with specific focused areas, these workspace templates can be saved, shared, and set as favorites for quick view changes.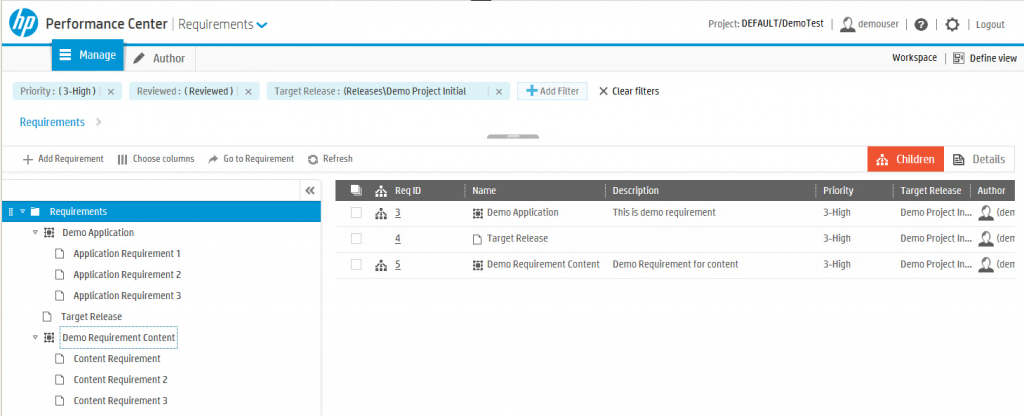 Defects Module
This module is the most basic of the two and is limited to only using a flat view of the available defects. Filtering is still available but there is no hierarchical structure with defects.

 ALM Web Client Help Center
Here are three short videos you can view for a quick sample:
The Help Center offers a great deal of detailed information on how to use these modules.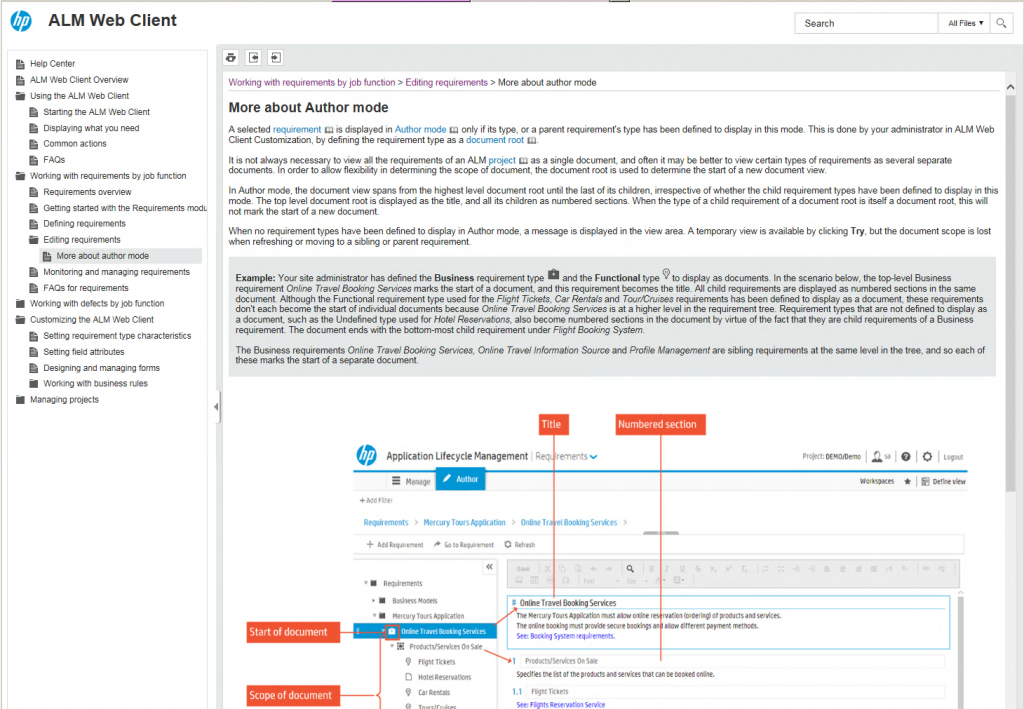 Back to Blog