Back to Blog
HP Discover 2012 Business Buzzword Bingo
Posted on Jun, 2012 by Admin
The HP Discover conference is June 4-7, 2012 in Las Vegas, and that means it is time for the HP Discover Business Buzzword Bingo game! Like many who attend HP Discover, we have noticed that there is a pattern of catch phrases and marketing/product terms that seem to form a theme or a motif as the presentations proceed. Sometimes it gets a bit overwhelming, and starts sounding like a new language altogether. This is a lighthearted way to poke a bit of fun at IT and ourselves as we feast on all the new terminology we're exposed to over this week.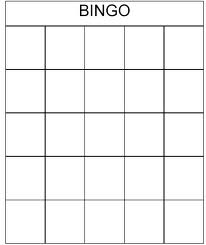 Download your bingo card here.
We've been doing this for the last several years, and it's gotten to be a guilty pleasure for a lot of attendees. As you go to the presentations, write down the session where you heard the buzzwords and mark them on the Bingo card. If you attend a single session where enough spaces are marked to accomplish Bingo – you win. The general sessions also count. The first three people to document winning Bingo in a single session and find me at the conference to show me get a special prize – A $25 Starbucks card! Who doesn't need that after attending a bunch of lectures during these long conference days? In addition to this, the first 10 people to show me you are playing along with us by showing me your Bingo card (electronically on your iPad or laptop -or- a paper copy is sufficient) will get a free USB drive.
The winners get a picture with me in addition to bragging rights. We'll help you brag by updating this page with the winner information. See you at the conference. Let's have some fun!
Back to Blog