Back to Blog
Loadtester.com is Moving!
Posted on May, 2012 by Admin
In October 2010, Loadtester Incorporated merged companies with Advanced QA.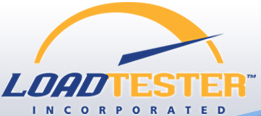 Both of these companies were HP Partners and Resellers, and had been all the way back to the Mercury Interactive days of 2004. Upon merging, the decision was made to take both companies and make them subsidiaries of the resulting company – and Northway Solutions Group was born.
For the last several months, Northway has been working diligently to migrate the information contained on the Loadtester.com web site into the NorthwaySolutions.com web site. We've taken the time to take every blog posting, article, and downloadable artifact into consideration. Not everything is being moved. Some items are being updated and will be re-released at a future date. Some items have already been moved and anyone accessing the Loadtester.com site will be redirected to the same content on the Northway site.
As of June 1, 2012 the Loadtester.com domain is being forwarded to NorthwaySolutions.com, as well as Loadtester's associated web sites. This includes Loadtester.net, TweakLR.com, and TweakLR.net and others. Here is a highlight of other specific changes:
Some downloadable white papers and other documentation were old and outdated. These will not be on the Northway site. Some material migrated will be updated to retain relevance. Some material on the downloads page of the Northway website will require registration forms to access.
TweakLR is being taken off the site, as well as the Loadtester Forum. We will revisit this utility at a later time.
Most of the Loadtester articles are being re-published as blog articles. Some of these articles will be updated to retain relevance, while others will be migrated just to keep them out on the web from a historical perspective.
We have tried to properly redirect any links referenced from the old site. If you are referring to some of the content that was updated or removed from your site or blog, you may want to make a note of this and update any links.
Northway continues to have the same world-class performance engineers to assist with load testing projects. We are still thought leaders around HP's LoadRunner product. Those of you looking for more content about LoadRunner and application performance testing in general will be very please with what we have planned. Moving forward, you can expect better and more frequent additions to content via our blog page, and more interaction with the social network community to keep everyone informed on all the exciting stuff happening here.
I would like to acknowledge all of the people who worked on migrating Loadtester.com to the Northway site, with special thanks for Brian Mackenzie, Sara Blade, Prashant Satoskar, and Dave Humphrey for working together to help make all of this happen. I would also like to thank all of our business partners, and our wonderful clients who we continue to work with as the new company name. I welcome your comments and questions about the Loadtester move.
Thanks,
Scott Moore
President & CEO
Northway Solutions Group
Loadtester Inc.
Back to Blog