Back to Blog
The Maturity Model for Performance Testing
Posted on Mar, 2005 by Admin
Note: This article was originally posted on Loadtester.com, and has been migrated to the Northway web site to maintain the content online.
I have been studying the maturity model put forth by Mercury around performance testing. Here's a graphic representation of it.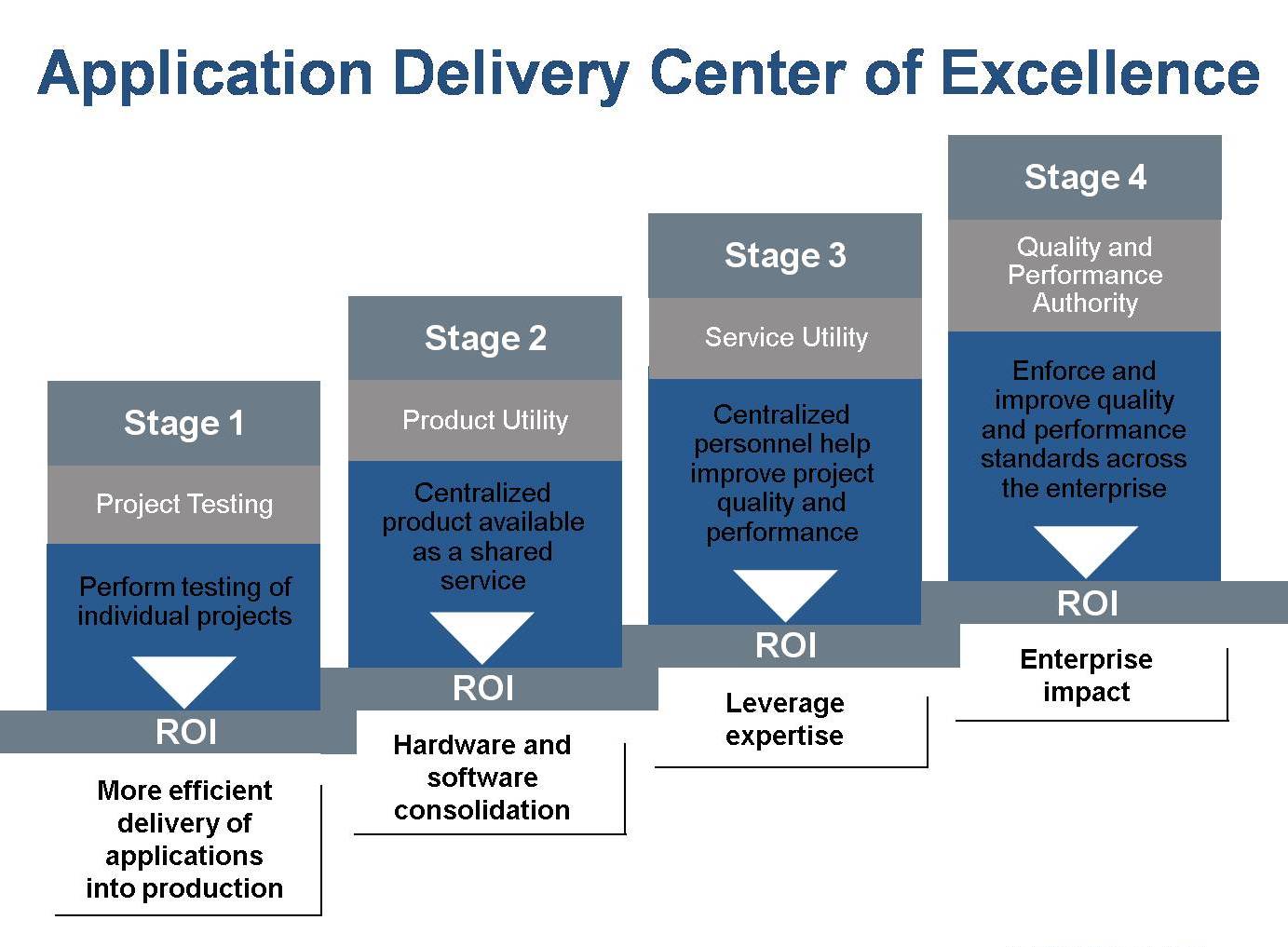 I have some thoughts about it, but before I get off on a rant, I thought it was only fair to put some brief points and descriptions around each phase. Obviously, this is borrowed from the CMM model.
Take a look at some of the qualities below that describe the stages and think about where your own company fits into this model. If you are a consultant, think about the clients you have been at over the last 6 months. How do they rate?
Stage 1: Project Testing
Little or no testing infrastructure
Ad-hoc testing
No formal reporting and limited visibility
No Scheduling. In-house resources pushed to get testing completed right before production roll-out.
No standard test tool. Freeware from the web or whatever you can get
Limited knowledge of performance testing methodology. Unclear objectives.
"Just get the project done"
Stage 2: Product Utility
24×7 enterprise-wide testing infrastructure
Management console and reports
Resources scheduling
Web-enabled, collaborative testing
Best in class testing capabilities
Stage 3: Service Utility
Provides testing services across multiple lines of business
Processes: known standards, collaborative workflows
Project management
Internal billing capabilities
Dashboard: visibility into project status
Stage 4: Performance Authority
Standardized services and metrics based on best practices
Real-time visibility and end-to-end traceability
Knowledge / expertise sharing
Centralized management and authority
Testing community
Is your organization using Performance Center? If so, what do you think about PC? Post a comment below and let's discuss it.
Back to Blog